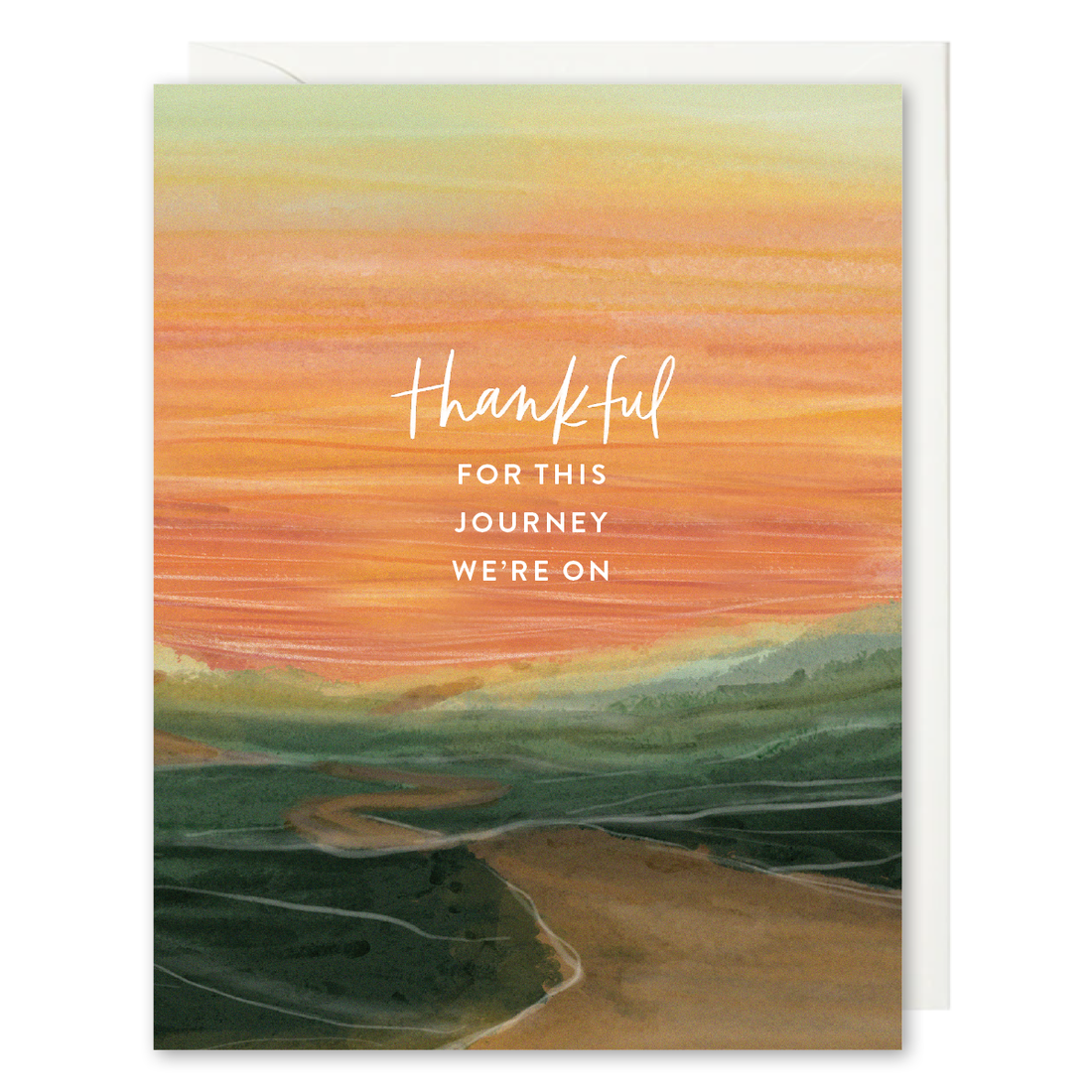 Thankful For This Journey Card
Description
Card Details
About Our Shop
Send a thoughtful message to someone you're journeying with. Whether you're serving on a ministry team together, working on a project together, or just doing life together... this is the perfect card to thank that someone for being by your side.

All our cards feature original artwork and a blank interior.
A2 size, 4.25" x 5.5"
Printed on white cover paper
Includes a matching envelope
Blank inside
Printed in Canada
Selah Paper aims to create thoughtful stationery and gifts to bring encouragement, truth, and joy into people's lives. Our artwork features modern calligraphy and playful design, and are first written and painted by hand before being digitized for print. We hope our products encourage and comfort those who receive them.
"thankful for this journey we're on"
I love these cards!! I got these in bulk and I already used all of them! Need to buy more. The quality and the colors are just too beautiful!
About Our Shop
Selah Paper was founded in 2020 with the desire to create heartfelt and thoughtful products that speak to people's hearts. We use modern calligraphy and playful design to create faith-based artwork as well as everyday stationery items.
All our designs are first written or painted by hand and then digitized to print. We hope our products encourage and comfort those who receive them.
Interested in Wholesale?
Are you a retailer interested in carrying our products?
Partner with us!
Get in touch!
Contact hello@selahpaper.com for more information such as bulk orders, partnerships, etc.
Contact Us
Follow along on our journey!
Head over to Instagram to see fun behind-the-scenes and learn more about our small business journey!
Head Over to Instagram