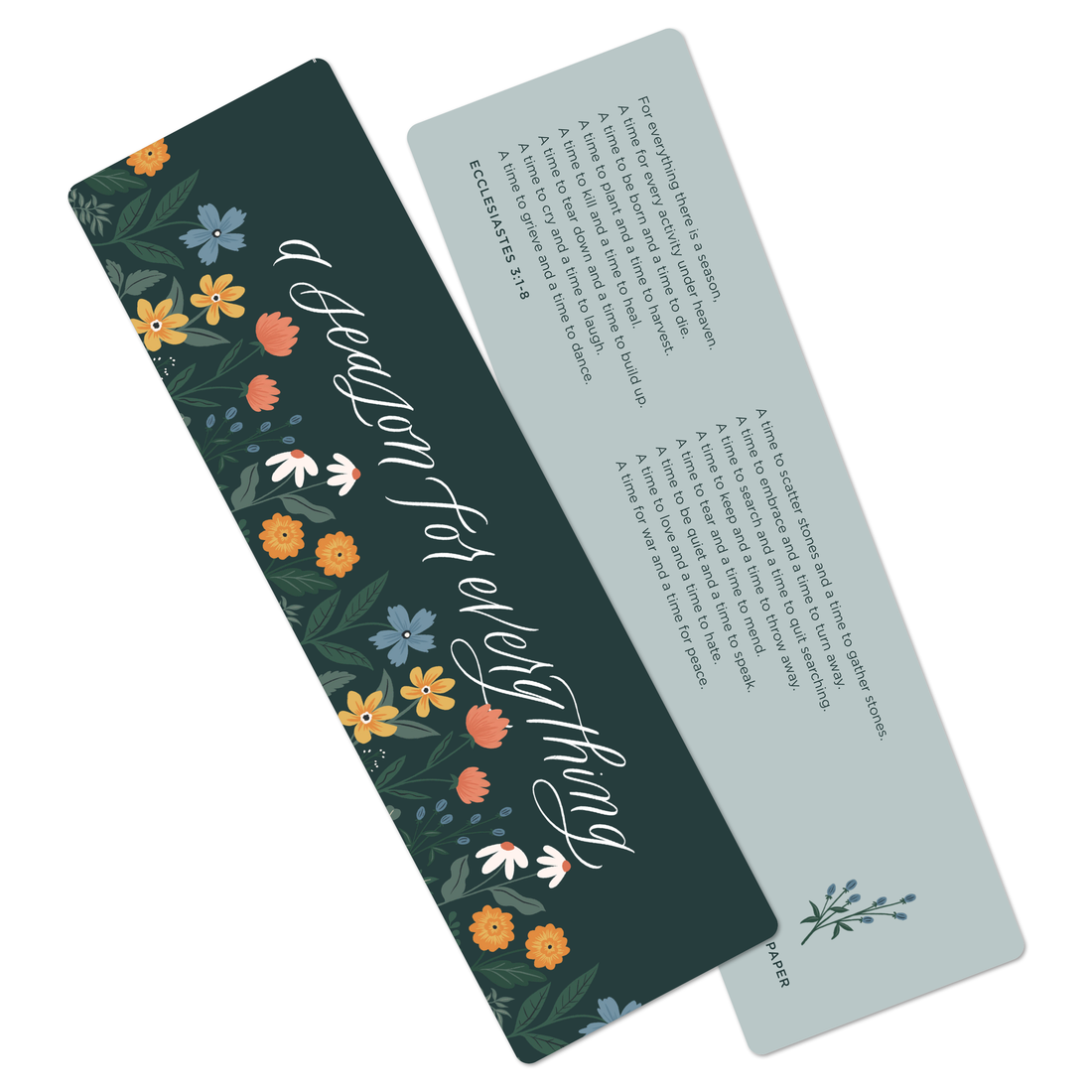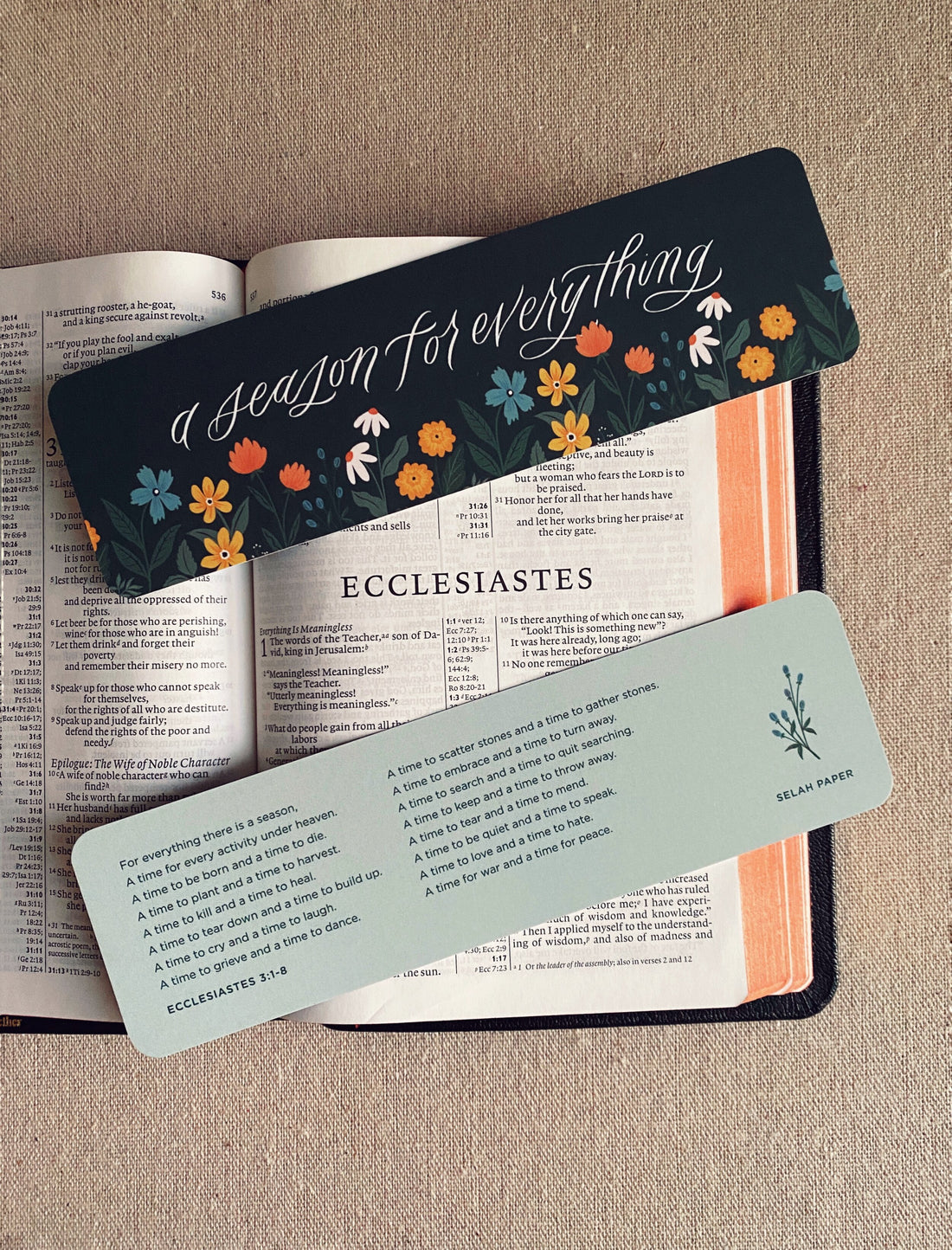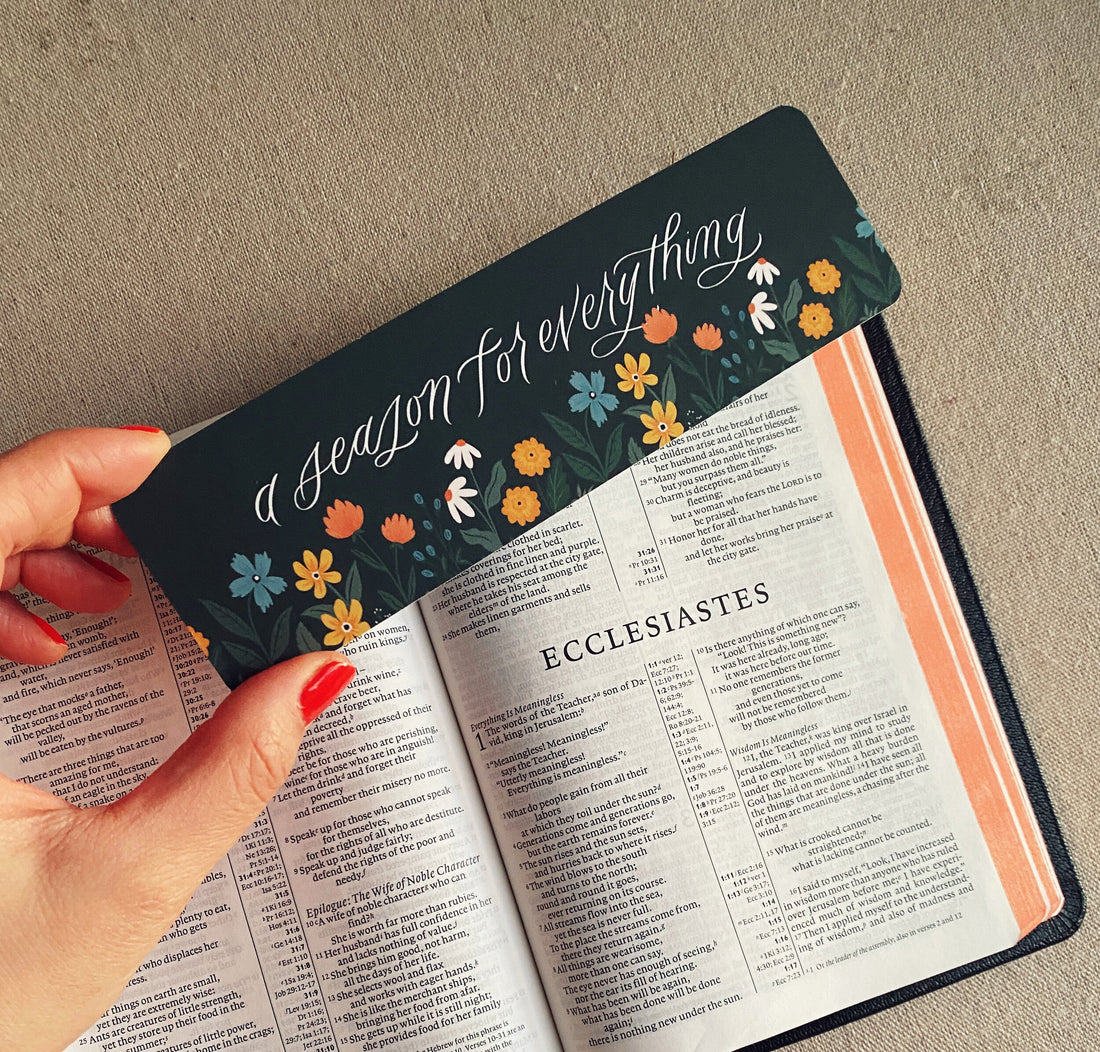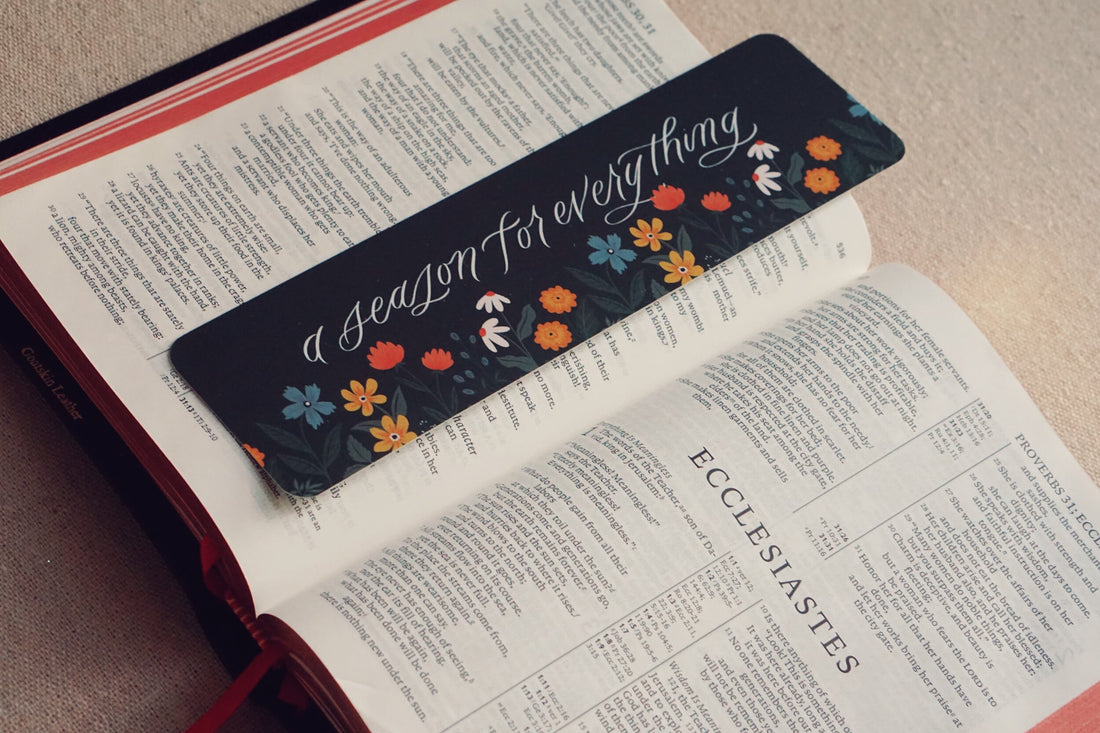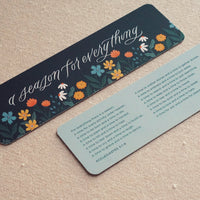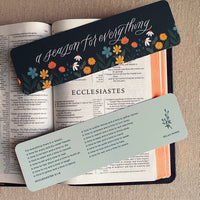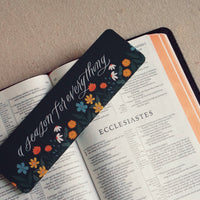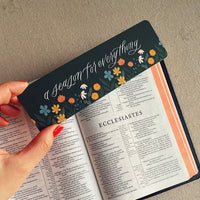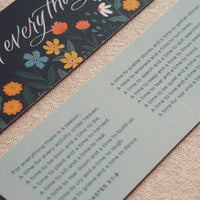 Season For Everything Bible Bookmark
A bookmark featuring calligraphy and flowers, reminding us that there is a season for everything. Soft to the touch, high quality paper. Great for gifting!
Features words from Ecclesiastes 3:1-8 (NLT).
Details

Double-sided (front and back designs)
2 x 7 inches, rounded corners
Printed with a silk matte finish

Designed and printed in Canada
Selah Paper is your shop for all things faith and calligraphy. We sell heartfelt and playful stationery designed to comfort and encourage. All designs are first drawn or painted by hand and then digitized. We aim to make artwork that speaks to your heart and brightens your home.
Stunning, beautiful bookmarks -- I want to collect them all!
I am a long-time purchaser of Selah, and the item I buy the most are probably her high quality, silk-smooth book marks. The design are so so so pretty and the colours and calligraphy are absolutely stunning! The material also feels very sturdy and incredibly high-quality, it's very pleasant to touch and the bookmark still looks new even after years of use. Throughout the years, I've definitely used them so often and gifted them to my friends and mentors at church for their birthdays and just as little encouragements. I'd definitely recommend getting them for yourself to spruce up your reading experience or for a Bible reading challenge reward or just for any friends who could use an extra reminder of God's word as they read daily.
Favourite bookmark of all time!
I love Selah Paper's bookmarks! I think I have almost all of them haha but this is one of my favourite designs :) The flowers and calligraphy are so beautiful and it just serves as such a great reminder (which is why I've gifted these to multiple friends!). I also love that her bookmarks are all double sided and this one has bible verses written out on the back. I've gotten bookmarks from other shops, but none of their quality is as great as Sarah's!
Smooth to touch, quality bookmark
All of Sarah's bookmarks are such good quality - silky smooth feel and the perfect size!
About Our Shop
Selah Paper was founded in 2020 with the desire to create heartfelt and thoughtful products that speak to people's hearts. We use modern calligraphy and playful design to create faith-based artwork as well as everyday stationery items.
All our designs are first written or painted by hand and then digitized to print. We hope our products encourage and comfort those who receive them.
Interested in Wholesale?
Are you a retailer interested in carrying our products?
Partner with us!
Get in touch!
Contact hello@selahpaper.com for more information such as bulk orders, partnerships, etc.
Contact Us
Follow along on our journey!
Head over to Instagram to see fun behind-the-scenes and learn more about our small business journey!
Head Over to Instagram