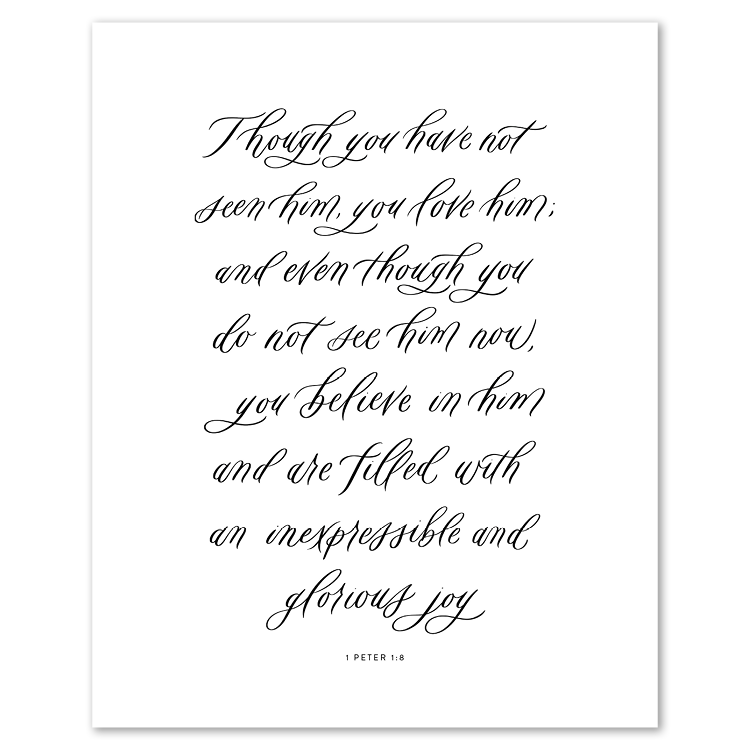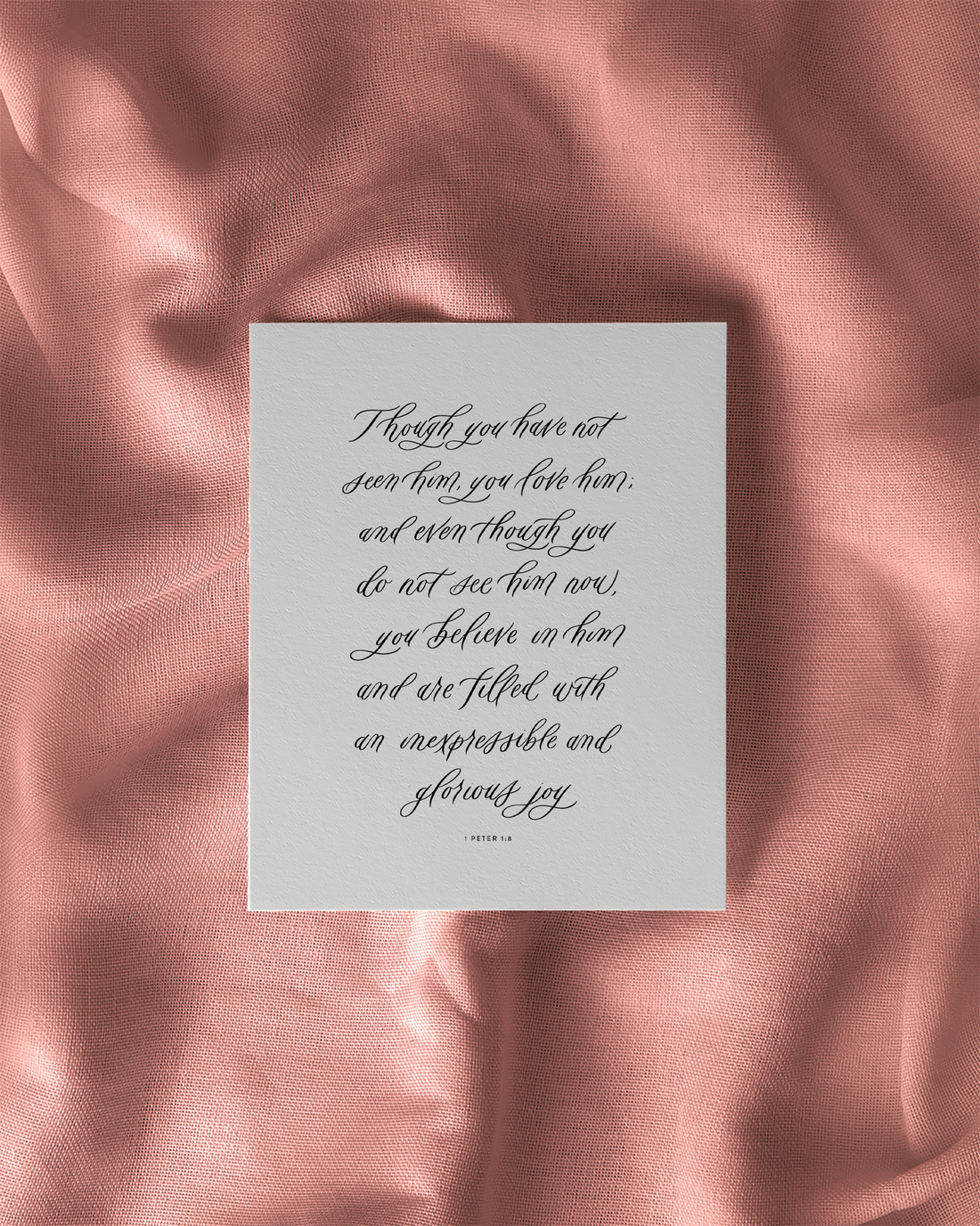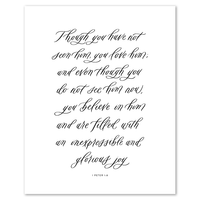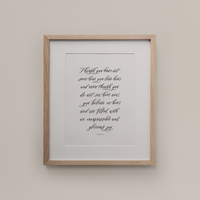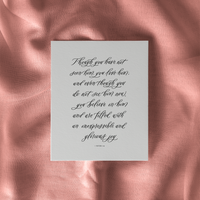 Inexpressible Joy Art Print
Description
Details
How it's made
A simple art print featuring 1 Peter 1:8. Peter is addressing persecuted Christians in this letter, encouraging them to stay firm in the faith. This art print reminds us that joy is the natural response of knowing and being known by our Maker and Saviour. 
"Though you have not seen him, you love him; and even though you do not see him now, you believe in him and are filled with an inexpressible and glorious joy."  
Available as 8x10 or 12x16 inches
Printed with ink on textured, fine art paper
Ships flat in protective sleeve
Frame not included
Designed and printed in Canada
All our products feature original artwork by Sarah. Everything is first written and painted by hand before being digitized for print.
We hope our products encourage and comfort those who receive them.
About Our Shop
Selah Paper was founded in 2020 with the desire to create heartfelt and thoughtful products that speak to people's hearts. We use modern calligraphy and playful design to create faith-based artwork as well as everyday stationery items.
All our designs are first written or painted by hand and then digitized to print. We hope our products encourage and comfort those who receive them.
Interested in Wholesale?
Are you a retailer interested in carrying our products?
Partner with us!
Get in touch!
Contact hello@selahpaper.com for more information such as bulk orders, partnerships, etc.
Contact Us
Follow along on our journey!
Head over to Instagram to see fun behind-the-scenes and learn more about our small business journey!
Head Over to Instagram