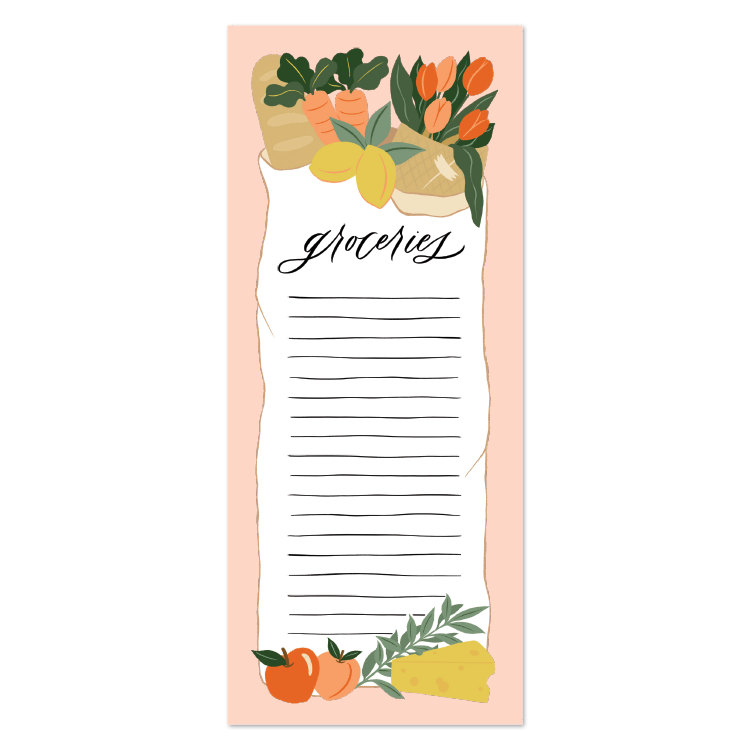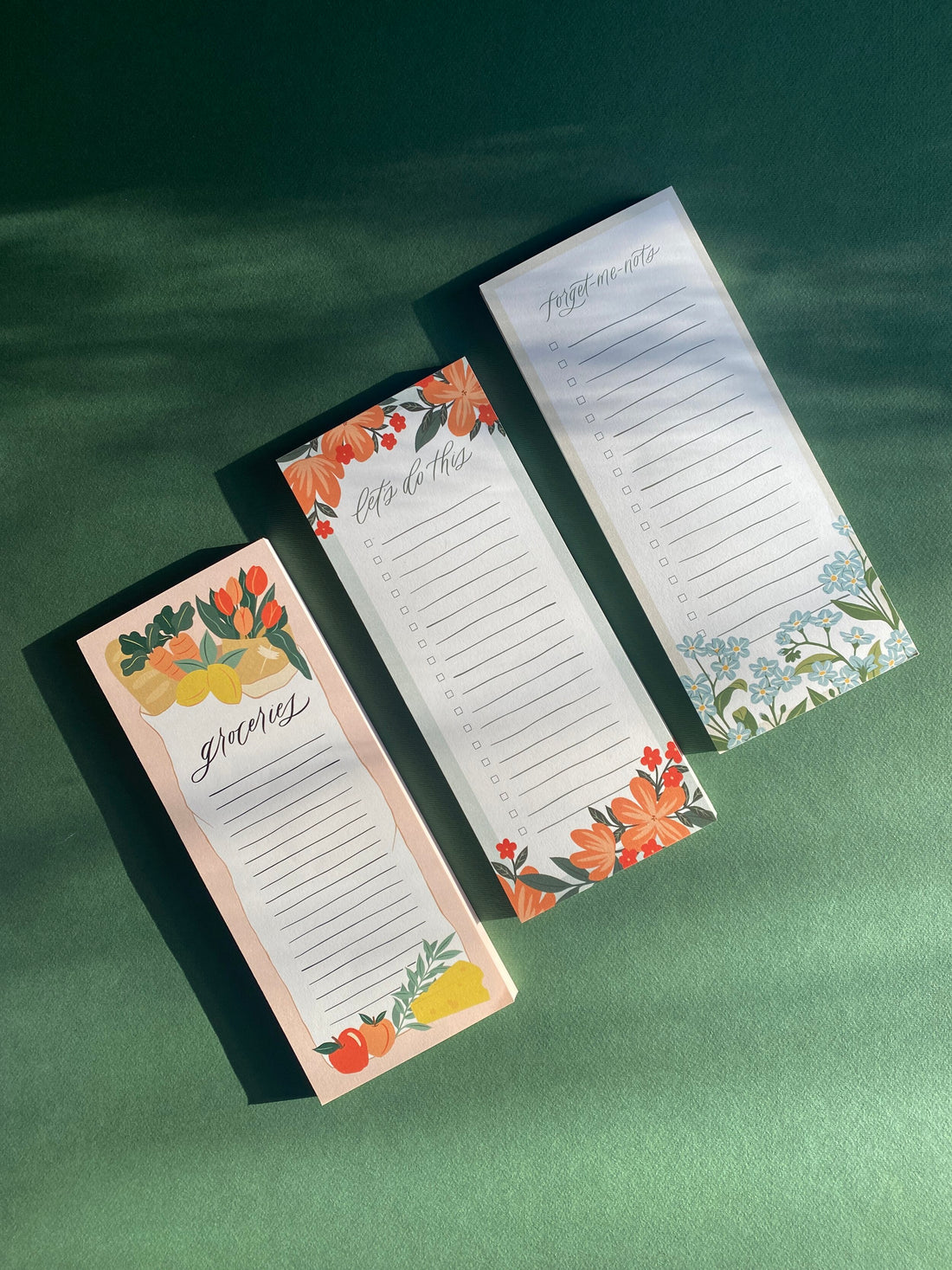 We all know how important it is to write down your grocery list before heading into the store! Write it all down and don't forget anything on your trip to the market. Featuring colorful illustrations and calligraphy and printed on 100% recycled paper!
Details

50 tear-off sheets

3.5 x 8.5 inches

Printed on 100% recycled 80lb paper

Designed and printed in Canada
Selah Paper is your shop for all things faith and calligraphy. We sell heartfelt and playful stationery designed to comfort and encourage. All designs are first drawn or painted by hand and then digitized. We aim to make artwork that speaks to your heart and brightens your home.
pretty AND functional
Probably the prettiest grocery list out there. Wasn't sure if I'd use it because it's so pretty but I legit use it and my toddler son also loves holding onto it while we grocery shop together :)
Beautiful notepad
thick, quality paper - almost too pretty to use! Love these notepads.
About Our Shop
Selah Paper was founded in 2020 with the desire to create heartfelt and thoughtful products that speak to people's hearts. We use modern calligraphy and playful design to create faith-based artwork as well as everyday stationery items.
All our designs are first written or painted by hand and then digitized to print. We hope our products encourage and comfort those who receive them.
Interested in Wholesale?
Are you a retailer interested in carrying our products?
Partner with us!
Get in touch!
Contact hello@selahpaper.com for more information such as bulk orders, partnerships, etc.
Contact Us
Follow along on our journey!
Head over to Instagram to see fun behind-the-scenes and learn more about our small business journey!
Head Over to Instagram